Over the past months, we've heard one similar request from Cova users, and it's the ability to securely collaborate with their lawyers, advisors, spouses, etc., on your Cova financial portfolio.
Here is the excellent news 🎊🎉, Meet Cova Collaborations
You can now easily give remote access to the most important people and advisors in your life and control how these people can access your financial information; decide what they see, when they see it, and how they see it.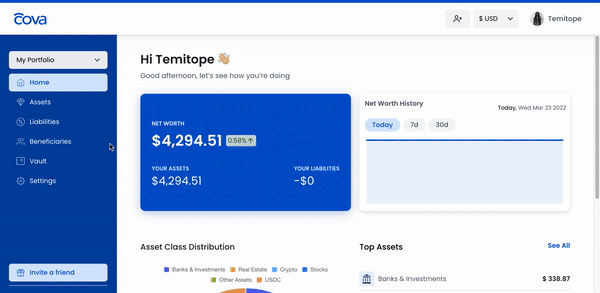 Our mission is to constantly make Cova better to solve your financial tracking pain points and give you peace of mind.
Steps to managing Collaborators
Invite your collaborator to your Cova account using the Portfolio drop-down option.
Select the assets you want them to have access to and invite them as your collaborator.
Send them your OTP (this is to keep your portfolio secured)
Once they accept and input your OTP, they will have view-only access on your Cova.
Don't want to share with them again? Simply remove them or restrict access.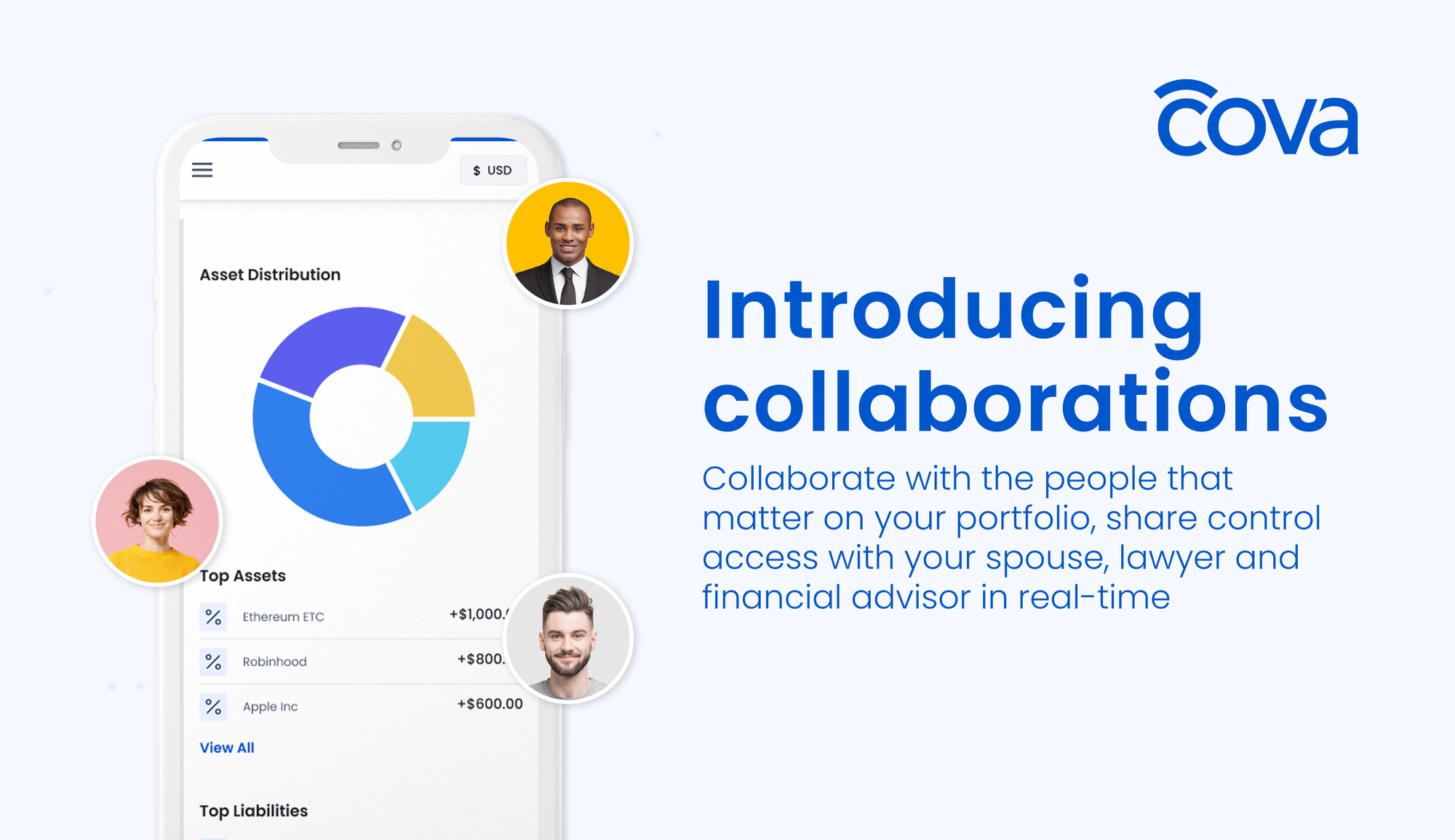 What is Cova and how can you track your financial portfolio in one place?