The Cova software is a borderless asset tracking tool that allows you to connect, organize and manage, your assets and portfolio across multiple countries and other investment applications and safely transfer your information to your beneficiaries in case of eventualities.
Digital assets, such as stocks, mutual funds, crypto assets, and traditional assets, such as real estate, arts, and collectibles, can be integrated into the Cova software.
The journey to planning your inheritance starts with tracking your assets with Cova Software.
Here's an example of a user's dashboard tracking bank, investments, and crypto: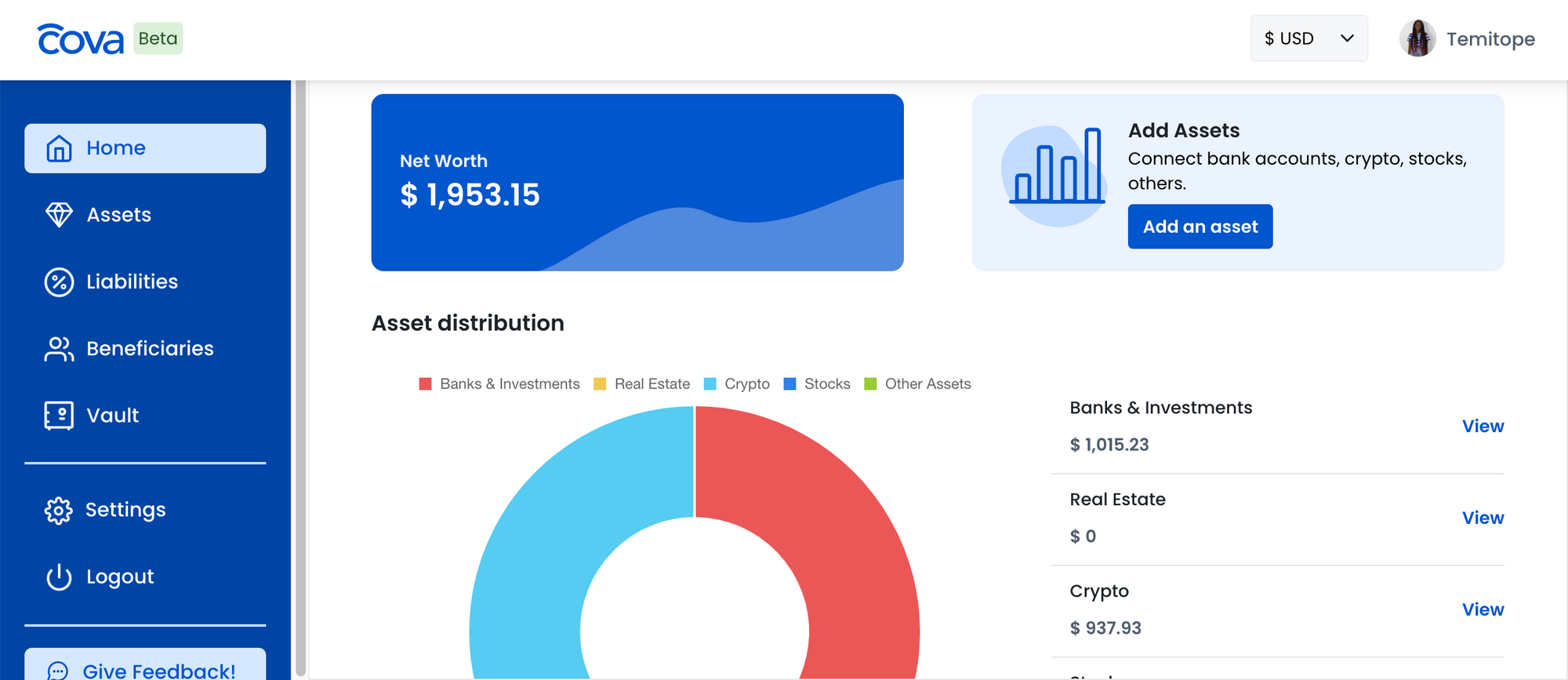 What kind of portfolio or information can you track with the Cova Software:
Cova lets you track cryptocurrency growth easily and see the balances of your wallets in real-time and provides a single view of all your investments. In addition, our industry-leading aggregation technology provides you with secure access to all of your bank, retirement, and investment accounts.
Users can track digital assets, including :
Cryptocurrencies
Mutual funds
Bank accounts
Stocks
ETFs
NFTs;
2. And traditional assets including:
Real estate
Arts
Cars
Collectibles, etc
3. Cova Vault: Vital estate planning, business, and assets documents you want your beneficiaries to receive while executing your estate. You may also store passwords in your vault so as not to forget. The Cova vault is secure and personal to every user.
How can you track your assets with Cova?
Visit getcova.com to create a FREE account and start tracking your assets with the Cova Software.