We all know that Crypto is here to stay, right? Right!
Blockchain is frequently described as a transformative industry with the potential to disrupt society in the same way that the Internet was in the 1990s. This has formed some of the foundational reasons new age and especially traditional investors have taken an interest. In addition, many industries, including shipping, supply chains, banking, and healthcare, have been described as potential beneficiaries of the blockchain technology underlying bitcoin and other cryptocurrencies.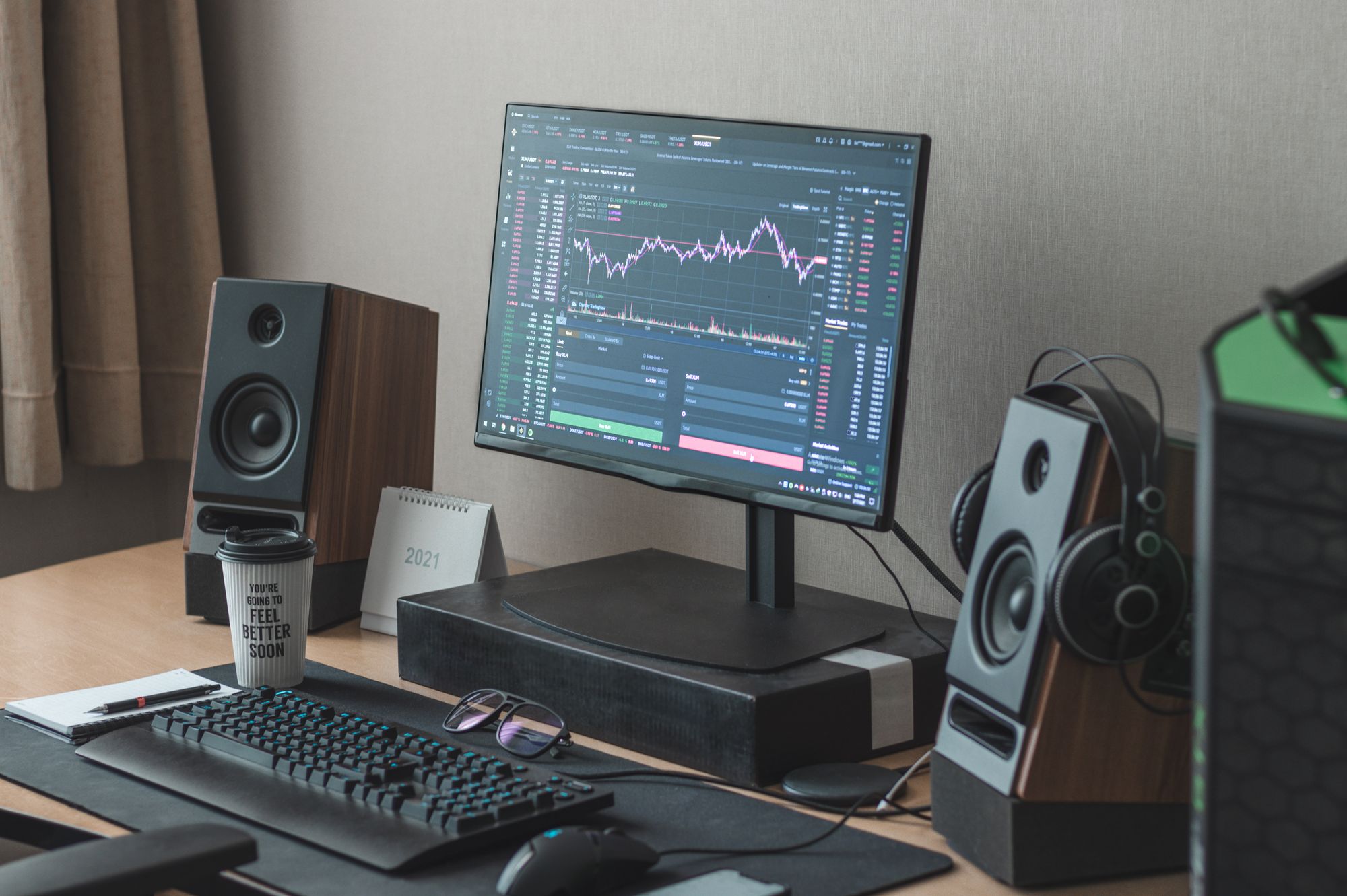 Because cryptocurrencies are resistant to hyperinflationary events, centralization, bank failures, and other disaster scenarios, they have become more widely accepted. Particularly Bitcoin has attracted attention due to its deflationary and censorship-resistant properties, which has led proponents to refer to it as "digital gold."
Why should Individuals and Finance Professionals invest in Crypto Assets Management?
To organize and track all your cryptocurrencies
In the digital assets market, cryptocurrency has become an essential player, which now raises questions about how individual investors and finance professionals manage these assets. Bearing in mind that there are now many more cryptocurrencies than Bitcoin, including Ethereum, Litecoin, Cardano, and stable coins such as USDT and USDC. Currently, there are now more than 2,000 different cryptocurrencies in circulation. A crypto assets management systems can help to organize all of these cryptocurrencies owned by one individual in one place.

2. An hedge against assets loss
It makes sense for an investor to split up a sizable quantity of crypto tokens into multiple wallets. Doing this can aid in risk management (if you lose one private key, you still have access to all of your other wallets), enhancing privacy. As a result, a crypto assets management system is required to keep track of and organize crypto assets for individuals, especially for finance professionals who manage different clients' portfolios.
3. To monitor the growth of your assets
Apart from organizing cryptos in one place, crypto asset management also helps connect your wallets and cryptocurrencies into a single dashboard, get their balances in real-time, and easily track their growth. Thus, making it easier to understand where your investments stand and what changes you can make to optimize them and move them toward your goals, especially when you need to rebalance your portfolio.
4. For high-quality portfolio rebalancing or diversity.
Everybody knows that cryptocurrencies can be dynamic. Having an assets management system for your portfolio gives a clear daily status of your portfolio, giving you insight on when to balance or diversify your portfolio to maintain an original or desired level of asset allocation or risk.
5. For Crypto Inheritance planning
Four million BTC worth some $30 billion (as at Nov 2019 prices) has been lost due to people dying without letting their next of kin know how to access it, according to Forbes. Having a crypto assets management system helps retail investors and finance professionals to plan their estates, and also assign beneficiaries to portfolio to prevent assets loss or remaining unclaimed in the case of eventuality.
6. Added value from Finance professionals to clients
Helping clients achieve investment success is every financial professional's goal. Using most crypto assets management can give you the asset god's eye for your clients' crypto portfolio management, helping you get the best result for them.
What is the best Crypto Assets Management Software?
Introducing Cova, Your Crypto Assets Management's god eye.
An assets management system designed to help individual and financial advisers organize cryptocurrency portfolio in one place, in addition to a plethora of other digital and traditional assets.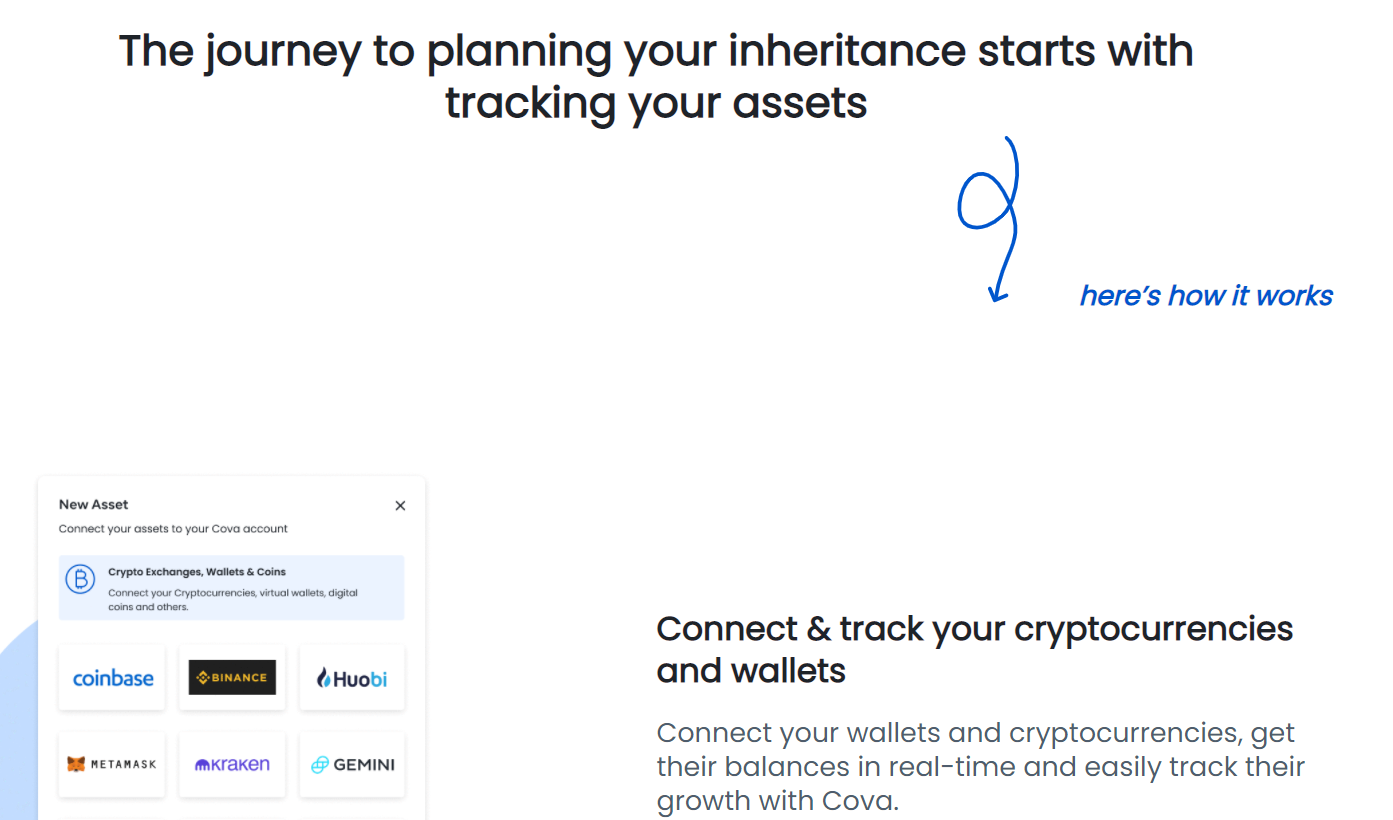 With Cova, you can organize and connect all you cryptocurrency wallets, track their growth, and get periodic insights that help you to stay ahead of the market.

An important part of crypto inheritance planning is assigning beneficiaries in the case of eventualities. Cova allows you to assign beneficiaries and helpers to your portfolio to ensure that your assets are safely transferred to beneficiaries in the case of eventualities.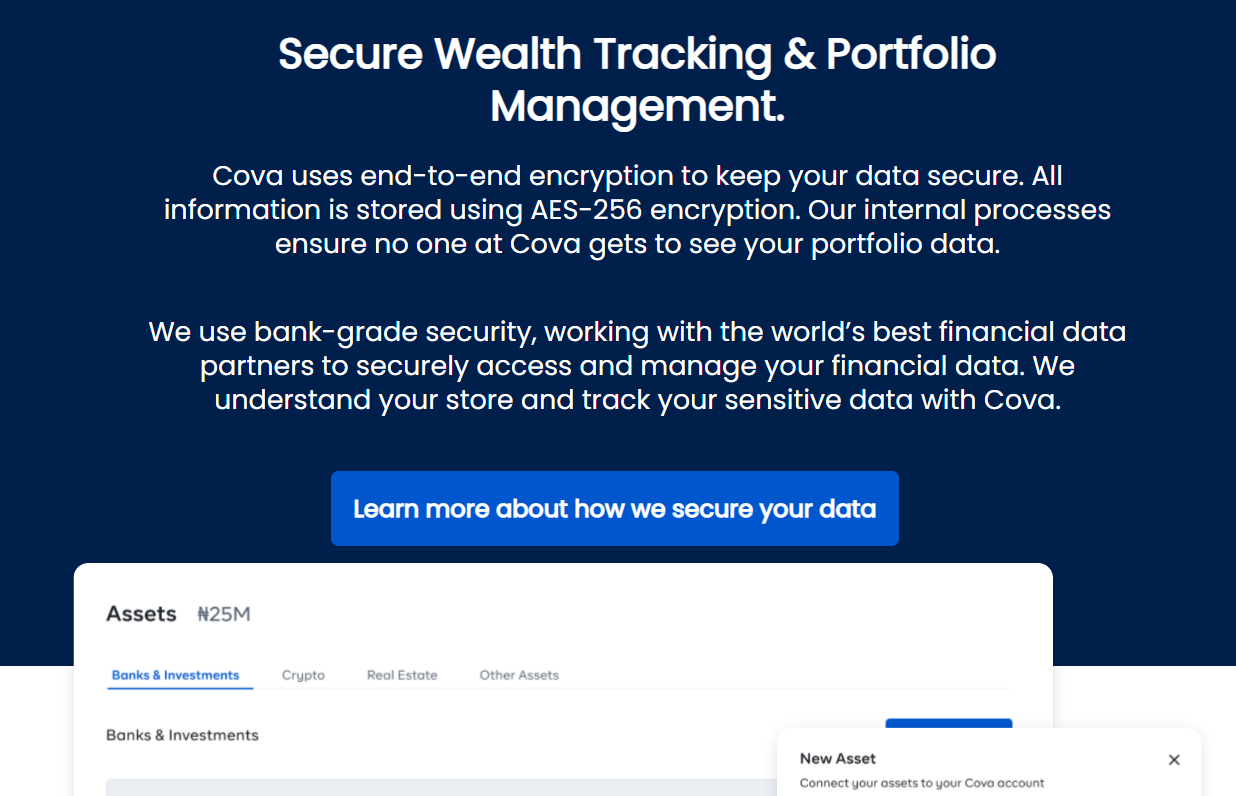 The best crypto asset management requires top level data safety, and Cova have you covered.
Cova also gives you the opportunity to create a Digital vault for all your crypto passwords and addresses, serving as an edge against loss of access to your crypto.
Can't wait to read what you love best about the product. Connect with me on Twitter.